It pays to be Greener
Being more sustainable doesn't need to be a compromise. Greener for Business can help you reduce emissions and could save you money, with exclusive offers from our partners.
Get your step-by-step action plan
Unlock exclusive member offers
Discover expert insights and advice
Exclusive offer
The simplest way to start your journey, and you could save
Switching to 100% GreenPower is one of the quickest and easiest wins in becoming more sustainable, and with this limited time Origin offer, you could also save money.
Compared with the reference price you could save
0

/year
off your electricity bill
off your carbon footprint
Compare your current plan
This comparison only considers the price paid under the various plans and whether GreenPower is included, it does not consider any other terms and conditions. You should review the terms and conditions to determine the best plan for you.
Pricing may differ from the above if you are in a different network area or have a different tariff type. Join Greener for Business to unlock this offer and get accurate pricing.
Get 100% GreenPower at no extra cost
Estimated cost saving of
$0
/year
on what you would usually pay Origin for 100% GreenPower.
You will save
100%
of emissions from your electricity footprint.
That's like taking
0 cars
off the road for a full year!
Based on annual usage of 0 kWh. Actual cost and emissions savings will depend on usage.
Want more to love?
No exit fees or lock-in contract
Sign up in under 5 minutes
Fixed rate 12-month plan
Your usage and supply charges won't increase for 12 months
Join Greener for Business to unlock this offer
Available for small business customers only in the areas of VIC, NSW, QLD, ACT and SA that Origin services. Not available to customers in an embedded network. Terms and conditions available here. Origin also offers a Standing Offer, which is a regulated product. In Victoria, this is the Victorian Default Offer. To find out more, call Origin on 13 24 61.
Basic Plan Information Documents are information sheets that contain all the key details about a plan and are available at www.originenergy.com.au/pricing or on request. Call 13 24 61
How businesses are saving with Greener
Figtree Physio , Wollongong
Figtree Physio, Wollongong
9 tonnes
Annual emissions saved
Since I Left You , Sydney
The Village Chef , North Shore
The Berry Tea Shop , Berry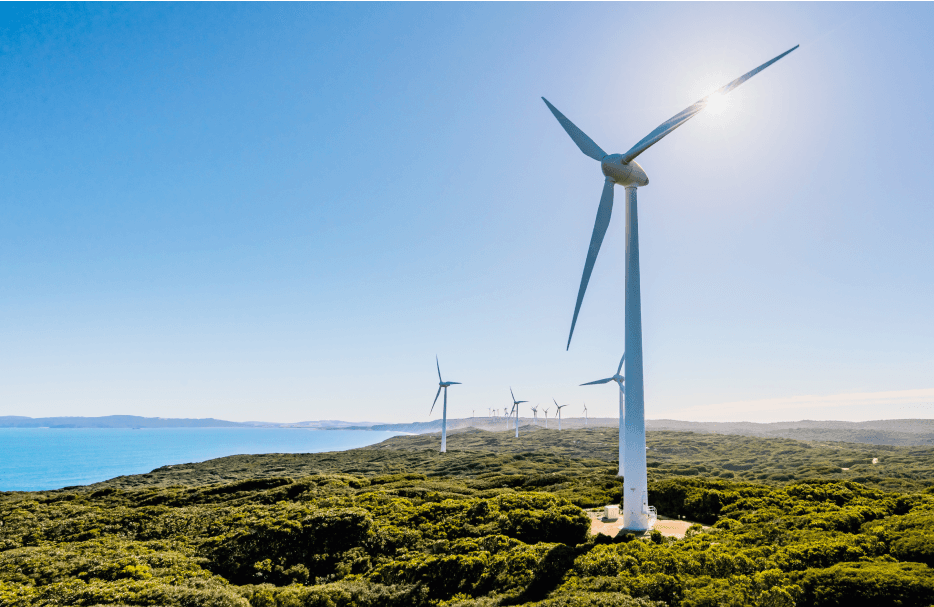 Why switch to GreenPower?
Did you know switching to 100% GreenPower is one of the quickest and easiest ways to be more sustainable?
It significantly reduces your carbon footprint, supports Aussie renewables – and takes under 5 minutes to sign up.
What is it?

How do I get it?

What does it cost?